Work With Us!
Being informed is the key to a smooth and successful home purchase. We want to arm you with the knowledge to make the best decisions and save you valuable time, money, and stress. A brief phone conversation with us may be life-changing. Whether you are looking to purchase a home for you and your family to live in, or if you're looking for an investment property, contact us.
Recent Blog Posts
Posted by Angela Brill // August 2, 2017
Hi all~ Basements are often the first place in the house to develop issues.  In older homes there is so much that can go wrong!  At Vesta we start our evaluation of a house in the basement.  We have to get that right!  If there are foundation problems, the basement is going to reveal the […]
more >>
Posted by Angela Brill // July 31, 2017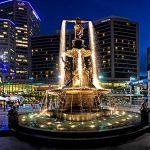 CINCINNATI is a fantastic place to live and work!  Midwest values combine with LOTS of action and activities!  Check out what you can do in Cincinnati this week! http://www.cincinnati.com/things-to-do/
more >>
Posted by Angela Brill // July 31, 2017
Hi all~ Bathroom remodeling is necessary in every home we redesign.  At Vesta we LOVE cape cod houses that can be transformed into Mid-Century Modern homes for first time home buyers.  These homes are perfect for individuals, couples, and young families.  We have looked at hundreds of bathroom design options for the modern lifestyle.  Yet, […]
more >>
Testimonials
The people at Vesta are terrific! They gave me honest advice and helped me make decisions about my home! ~ Buck H. 

Angela & Kevin go the extra mile!  They are honest and knowledgeable.  When you have worries and doubts, they will take the time to talk it through with you.  ~Don and Tina B.

Kevin & Angela have over 60 years of collective professional experience!  They can handle every aspect of the residential redevelopment experience.  ~Mike and Jane M.
Find Us On Facebook